Smart Lighting That Knows Your Preferences
Imagine as the sun sets outside, your lights indoors automatically turn on and set to a cozy, warm glow. And when you're already comfy in bed, you can turn off the hallway lights right from your phone. Even if you're far from home, a lighting control system allows you to activate lights from anywhere.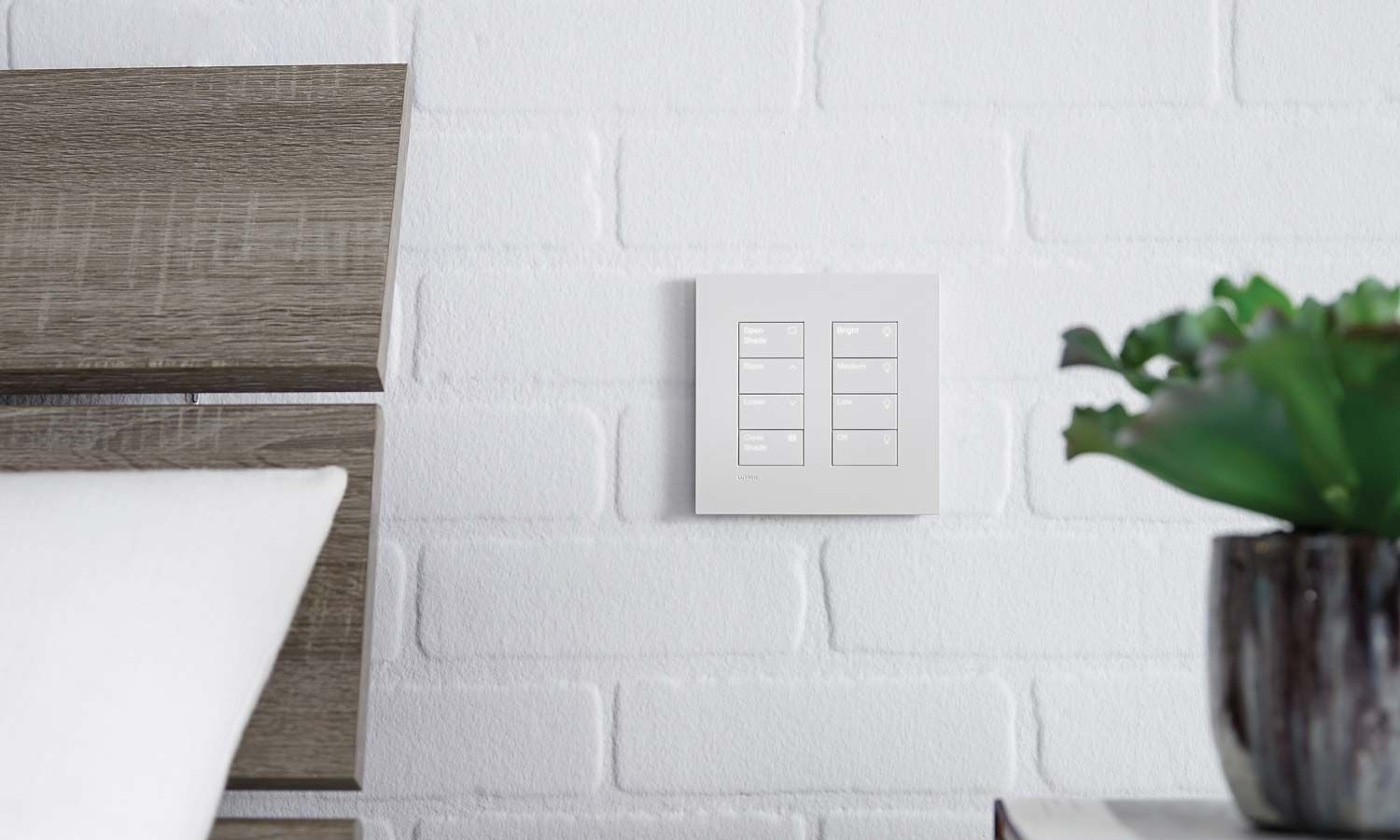 Does Your Lighting System Need an Upgrade?
Maybe you already own a few smart bulbs and motorized shades, but they're disjointed or are often unresponsive. Or maybe you've yet to take the plunge with lighting control. With a professionally-installed lighting system, every fixture in the house (and outdoors too) will be synced to one intuitive controller, allowing you to group lights into rooms and save your favorite lighting settings.
Hover over the image to see what we can do to improve your lighting system
Update Fixtures with DMF Lighting
Our lighting systems aren't just about control—it's about making your home look like a work of art. We use high-quality LED light fixtures by DMF Lighting that were built for smart control. Adjust the lights to an endless range of brightness levels and colors, including Warm Dim settings. Its beam control feature allows you to customize how sharp or wide a beam of light appears, accentuating your interior design.
Hover over the image to see what updated fixtures can add to a room
Retrofit with Lutron's RadioRA 3
RadioRA 3 by Lutron is a wireless whole-home lighting system that controls all your smart lights, shades, and sensors. Because it's wireless, it's the perfect system for retrofits when it's not feasible to run wires in the walls. RadioRA 3's sophisticated controls and luxurious keypads replace your standard light switches for a simpler way to set the mood.
Warm Dim
Warm Dim technology transforms how your spaces look and feel without sacrificing simplicity or performance. Warm Dim transitions from a bright and inviting 3000K to a warm and intimate 1800K, maintaining a consistent 93+ CRI and Energy Star rating throughout.
Create the Perfect Atmosphere