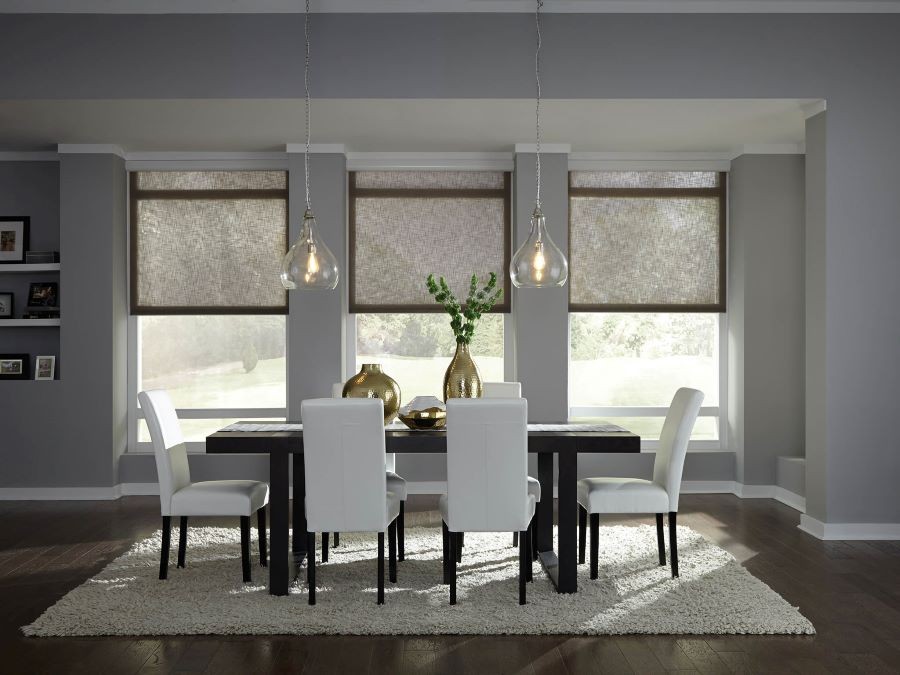 Lutron Shading Offers Elevated Luxury and Effortless Control of Daylight
There's something exquisite when we walk into a home with sunlight streaming through the windows. The beauty of the outdoors graces the house with its presence, providing warmth, energy, and golden, natural light.
Unfortunately, this same exquisite light brings with it damaging UV rays that can harm our home's interiors. To minimize this effect, we tend to lower the shades when direct sunlight enters and leave them closed throughout our busy days. Ultimately, we miss out on the many benefits of natural light, including increased energy, an enhanced sleep-wake cycle, and improved moods.
Motorized window coverings change all that. At r:home, we partner with Lutron, the world leader in automated lighting and daylight control. This brand has led the way in continuous innovations in smart window shade technology, now offering styles fit for every home in over 1,400 fabrics.
Let's look at how Lutron shading transforms homes in Chicago, IL, offering effortless control of daylight while enhancing a home's design.