The Components of a High-End Sound System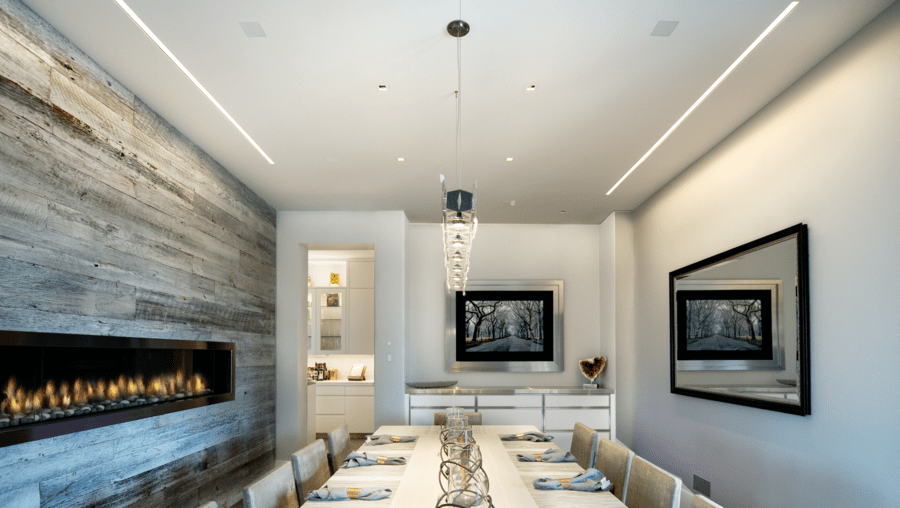 Build Your Dream Sonance Speaker System for Premium Entertainment
When many people think of creating a premium audio system, they often only focus on the speakers. Of course, good speakers are crucial for providing hi-fi sound, but they aren't the only component of a sound system. For your speakers to deliver clear and booming audio, you'll need a quality sound source and a premier amplifier to direct it.
Sonance is a leading brand in speakers and sound systems. They have cutting-edge speakers and amplifiers perfect for creating a truly high-end sound system. Keep reading to see how each component helps provide astonishing sound and how Sonance can elevate the entertainment in your Chicago, IL, home.
SEE ALSO: Experience Performance Audio Video at Home that's Fit for a Theater
The Source
Sound reproduction always starts at the source. The source is what provides the audio signals—in other words, it's what plays the music. It could be a turntable, CD player, or even a movie player or TV. In this digital age, many people stream their music from platforms like Deezer or Qobuz.
These platforms can be installed and used right from your home automation system, such as Control4. That's right—you can use your phone or home automation control center to choose your favorite music. As soon as you hit play, it'll send the audio signal out to the amplifier.
The Amplifier
In a high-end system, audio signals don't go straight from the source to the speaker. In fact, the audio coming from your source isn't compatible directly with a speaker. So before the signal goes to your speakers, it's intercepted by the amplifier.
The amplifier receives the audio signal and manipulates it. It splits the signal and expands it, turning it into something speakers can receive. Then, the amplifier sends the signal to two channels—right and left speakers—to create an immersive, beautiful sound.
Sonance has found ways to pack big power into small packages with its amplifiers. Their amps are compact to easily fit more onto one rack, but they don't sacrifice any capacity for creating a beautiful sound.
The Speakers
Amplifiers send the audio signal to speakers, turning it into an audible sound for everyone to hear and enjoy. Sonance specializes in architectural, distributed audio that provides a sound you can hear but not see. Their in-wall and in-ceiling solutions are perfect for homeowners who want that high-end sound but don't want to make room for boxy loudspeakers.
The Sonance Invisible Series has in-wall and in-ceiling speakers and subwoofers for a beautiful, blended sound. They're installed directly in your wall, so you'll hardly notice they're there until you turn the music on.
Are you ready to experience high-end sound in your Chicago, IL, home? Contact r:home today! We are proud Sonance dealers and can help you pick out all the technology you need, from amplifiers to speakers. And when installation is done, you'll be left with a truly unique high-end sound system.
Comments
No comments made yet. Be the first to submit a comment